"Amarillo"
The new graphic novel of the Eisner Award nominated comic series "Blacksad" written by Juan Díaz Canales and drawn by Juanjo Guarnido will be published this year!

A short summary what happens in the fifth part to the noir detective Blacksad:
'John Blacksad is tired of all the violence and misery around him, so he decides to take his time before returning home. Luck seems to smile on him when a stranger hires him to deliver his car, a brand new Cadillac Eldorado model, from New Orleans to Tulsa. But the south roads are as dusty as they are unpredictable, and Blacksad unwittingly finds himself driving from one end of the US to another, in order to solve a murder involving biker parades, lawyers, writers and even a bloody circus!'

The first page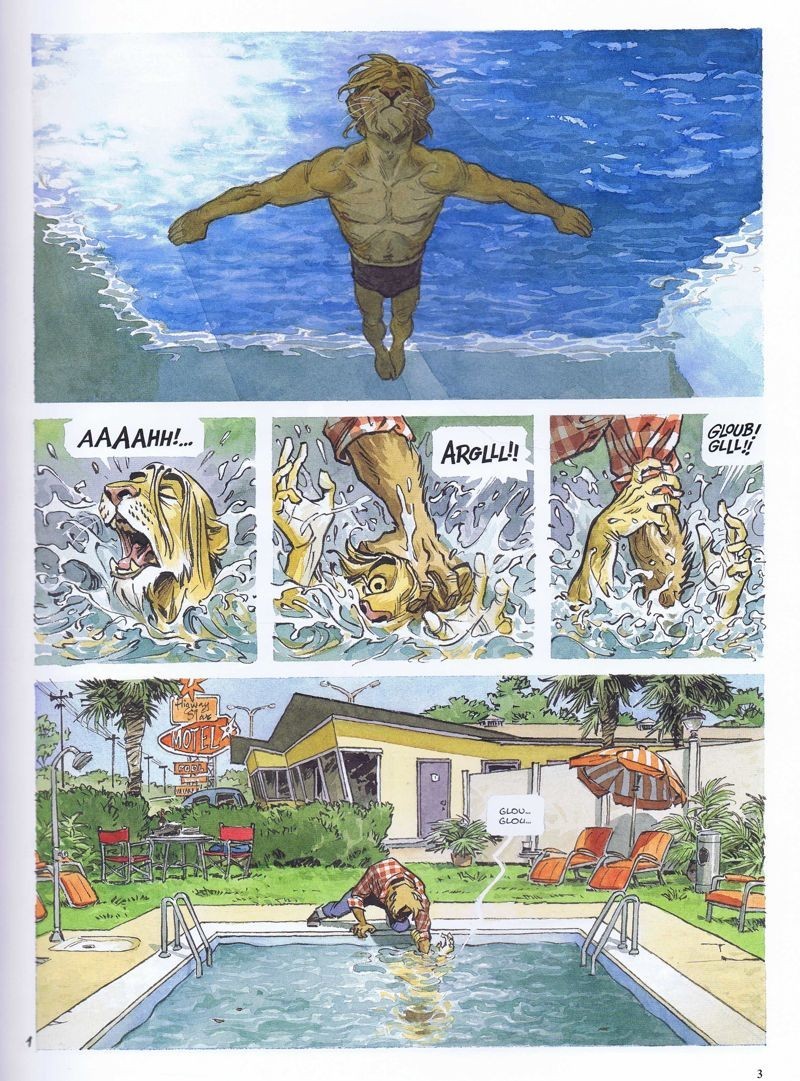 Everyone who hasn't read Blacksad should quickly fix that and get himself the four previous comics. It combines anthropomorphic hardboiled detective stories with some of the most gorgeous artwork in contemporary comics.
Notes